Unlike Ananya Panday, cousin Alanna Panday is away from showbiz. However, the dazzling diva is quite popular on social media where she commands a huge fan following. She often treats her followers with some sizzling pictures of herself and her boyfriend Ivor McCray V and they just cannot get enough of the hot couple.

She recently treated her fans with some super stunning pictures of herself in a bikini. Dressed in a sea blue two-piece, the young diva looks drop-dead gorgeous. Her high pony and pink lips compliment her overall gorgeous look. She captioned the lovely pictures, 'Choose one? Cause I obviously could not make up my mind.'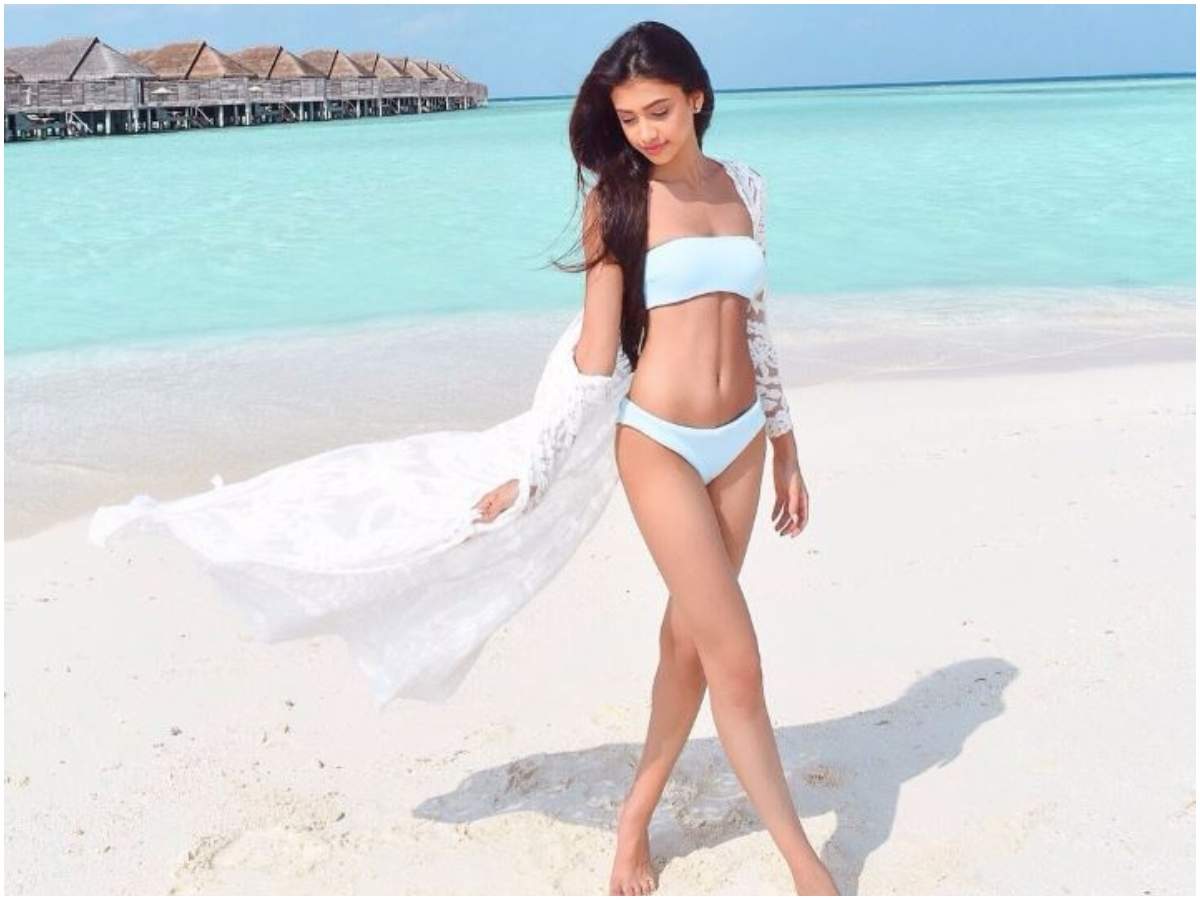 Alanna recently moved in with Ivor. Talking about her family's reaction to the same, she revealed that they are super open-minded and were ecstatic when they decided to move in together. In a video share posted on her channel, she said that they were very happy with her decision. The young diva also remembered telling her mother first that they are getting a house and she was absolutely ecstatic. She also added that besides moving in with him, this was also her first house that she got on her own. So it was just a big step in her life.
The diva also went onto reveal the reaction of her family on her decision. Her parents, who are open-minded about everything, agreed to her decision immediately. There was no need for her to convince them. She also revealed that she just called them one day and said, 'Hey guys, this is the guy. I love him. We are staying together.'
Source – times of india